As foragers, we set out into the wild in search of edible plants. Flowers, roots, stems, leaves—we are surrounded by an abundance of food in fields, forests, parks and even roadsides, we just have to know where to look. 
Whether you are taking a stroll through your local neighbourhood or wandering around untamed woodlands, we encourage you to follow some basic ethical foraging practices. As foragers, we must  understand, respect and honour the environment that nourishes us. If we foster a reciprocal relationship between man and nature, we can continue to co-exist and fruition for centuries to come.
LEAVE THE FIRST ONE YOU SEE, NEVER TAKE ALL
Be mindful. If there is only one plant of any given species, and you take it, there will be no more to seed for the next round. For this same reason, when you find many more, be sure just to take some sporadically, rather than clear-cutting the entire area or branch.
When we harvest young tree-leaves for salad, for example, we take individual leaves from various branches, as not to strip an entire branch of its potential growth. Each bud wants to be a new branch, so if someone strips it, it robs it of this chance entirely.
BE MINDFUL HOW YOU HARVEST
Be gentle. If you are only taking the fruit or leaves, pinch them off carefully or use a knife. The nicer you are to the plant, the more you will ensure that it is kept intact when you are gone.
In some cases, using a knife for a cleaner cut rather than tearing the plant or ripping its roots can even help regenerate the plant for further harvesting. This way, we make an almost unnoticeable mark that can even have positive aspects supporting further growth. 
Always harvest with an aware eye to avoid taking up strands of inedible plants, like grasses.
CONSIDER THE PLANTS' ENVIRONMENT 
Be aware. Depending on where you are foraging, the plants you are eyeing may have been sprayed with pesticides, or simply exposed to lots of car fuels on the side of the road, or located in an ideal place for dogs to do their business. Plants will contain traces of these materials meaning then you too will ingest them if you consume them. This is especially true for mushrooms or viney plants, like raspberries and blackberries. Trees are generally great filters, but, sadly, some plants simply take in all those toxins.
If you are on someone's land, don't be shy to ask if you can take a few fruits, grab a few berries or cut a couple of weeds. Chances are, they would even want help picking all those apples or oranges, so they don't rot on the ground! But best to ask first – making new friends and connections is always a bonus. 
IF IN DOUBT, GO WITHOUT
Be cautious. Don't take a lot of something you don't know. It might be endangered, poisonous, or useless, and that would be a waste.
TAKE ONLY WHAT YOU NEED
Be a collectivist, not an individualist. Leave some for others – for the insects and animals that rely on them for survival, for your fellow foragers, and for yourself for next year's harvest. 
And there you have it, our simple guidelines to ethical foraging practices.
If you'd like to join one of our upcoming foraging tours, keep your eyes peeled for new dates in our workshop calendar.
We look forward to exploring local landscapes together!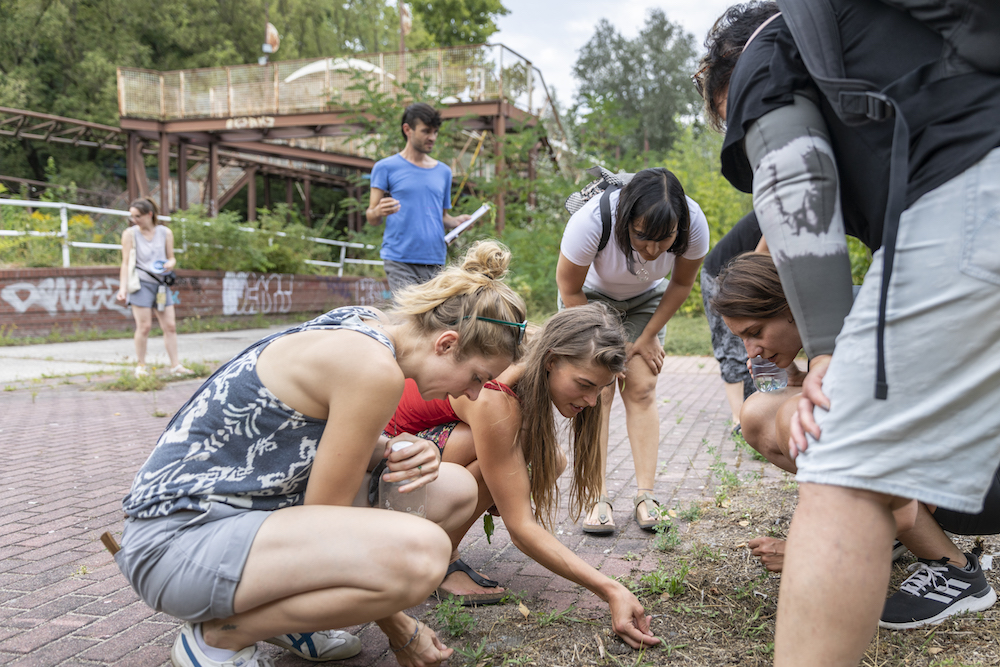 Photography: Frank Sperling