Recipes & Tips
Dive straight into using your cultures with these recipes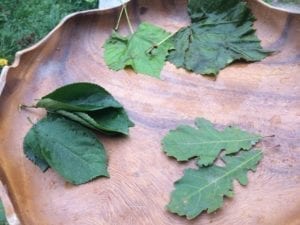 Tannins – The Secret to Keeping things Crunchy
If you're making a batch of fermented pickles, tannins are an essential ingredient to keeping them crisp and crunchy months
Read more.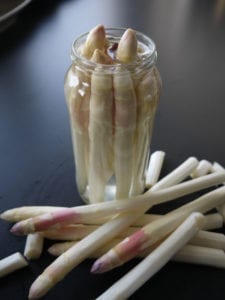 Fermented Asparagus
Have you ever heard of white asparagus? Perhaps traveled to Germany in the late spring/ early summer? If so, you will
Read more.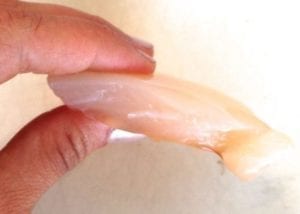 How, What, Why Kombucha?!
First off, what is kombucha and why am I hearing this word so often? Kombu… that's some kind of sea-weed
Read more.
Try Dry Fermenting – Carrots!
Try a Dry Ferment – and dont forget to SHAKE SHAKE SHAKE! ​ ​Vegetables such as carrots, beets, parsnips and
Read more.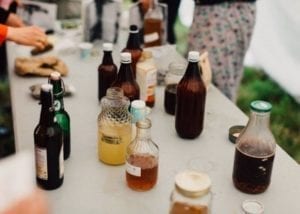 Naturally fizzy soda pops
A little sweet and slightly sour naturally carbonated beverages were our ancestor's answer to soda pop. Old fashioned and lightly
Read more.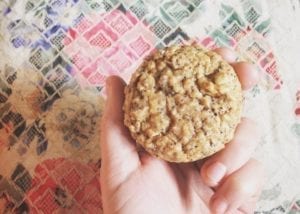 Milk Kefir Muffins
The recipe for these muffins started with a FERMENT FAIL.I left milk kefir sitting in my fridge for 4 months.
Read more.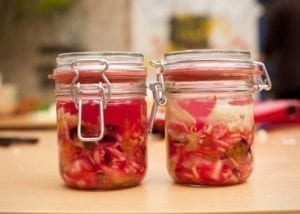 Pink-Chi
Maybe you have already tried kimchi, love the flavour combinations, and are ready to try something new. Pinkchi is a
Read more.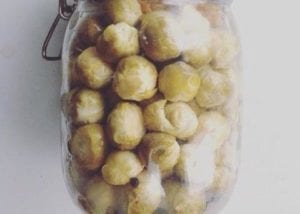 Lacto-Fermented Smoked Brussel Sprouts
Brussel sprouts and pepper corns with chilli and smoked saltBrussel Sprouts are like mini-cabbages with their many leafy-layers and good
Read more.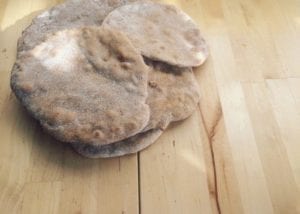 Sour Dough Pitas
I finally took the plunge at making, to me, one of the most daunting ferments… SOUR DOUGH BREAD. Out of
Read more.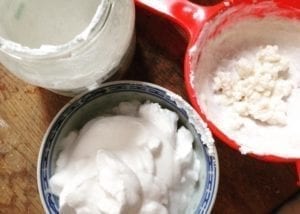 Milk Kefir – What & How to
Milk kefir is a cultured dairy originally from the Caucuses – the region where Europe meets Asia.   There it
Read more.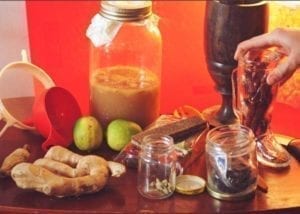 The Original Ginger Beer
Ginger beer is a Caribbean style spicy-soft drink prepared using a ginger starter of grated ginger, water, sugar and wild
Read more.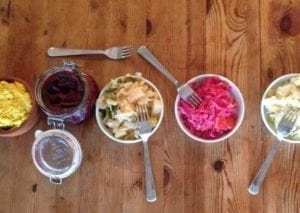 Probiotic Mustard & Mayo
Before refrigeration and industrial food processing, most condiments were fermented. Ketchup, mustard, fish sauce and hot sauce are examples of traditional condiments
Read more.
The Microbial Circus Tour
  Maybe you might be asking WHERE can I find Edible Alchemy? Well, the answer is simple… practically everywhere! Bacteria,
Read more.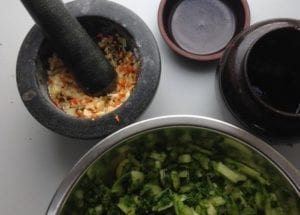 Fermented HOT HOT HOT Sauce
Smashed peppers, garlic, chickweed & green tomatoes pictured above with some tools of the trade : a mortar and pestle,
Read more.
Lacto-Fermented Tomato Sauce
Find that TANG – ZIP – POW in your Tomato SAuce or Paste Here at Edible Alchemy, we seem to
Read more.