The recipe for these muffins started with a FERMENT FAIL.
I left milk kefir sitting in my fridge for 4 months. The milk kefir was very sour, separated and fizzy. I strained the milk kefir grains out of the milk to use in a muffin recipe. As luck should have it, THEY ARE AMAZING and have become a favourite in my home. For me, this was a great example of the immense potential of foods that might otherwise be thought of as 'waste' or 'failures'. Don't throw it out, find a way to eat your good food! If you ever find yourself stuck and looking for inspiration with a fermentation project gone wrong or have come up with a way to transform your failures, let us know.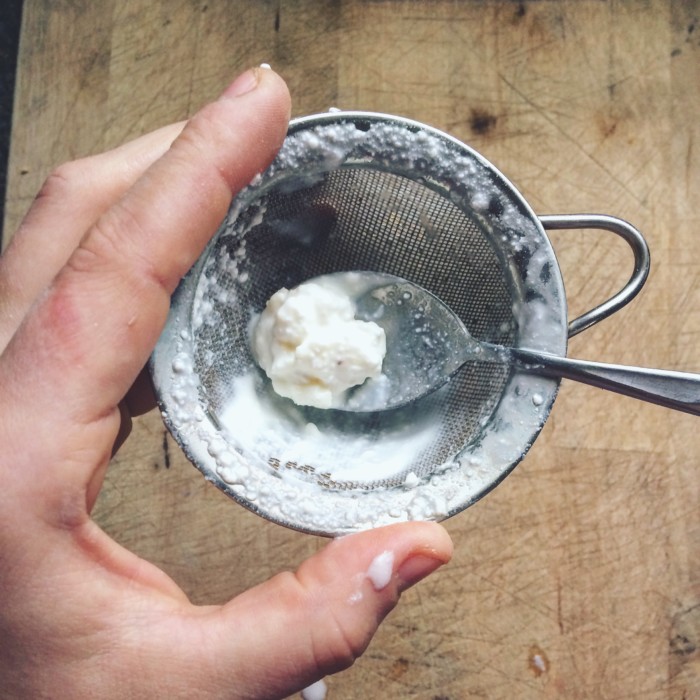 Lemon, Poppyseed & Oat Muffins
​Makes 12 muffins
Wet Ingredients
1 egg
1 cup milk kefir
1 tsp vanilla extract
the juice & pulp of 1/2 a lemon
5 tbsp melted butter
​Dry Ingredients
1 cup spelt flour
1 cup flaked oats
​1/2 cup brown sugar
1 tsp baking soda
1 tsp baking powder
1 tsp salt
4 Tbsp poppy seeds
Preheat the oven to 350 degrees farenheit
Combine all the dry ingredients in a bowl ​
Whisk the liquid ingredients together
Mix the liquid and dry ingredients, until completely incorporated but do not over-mix.
Grease a muffin tin with butter and dust with flour so the muffins don't stick.
Bake for 25 minutes.
Set muffins to cool on a baking rack.