Book Edible Alchemy to wow your guests with a microbiotic menu at your next event or gathering.
Pop, fizz, drizzle, slurp—nothing tastes more refreshing than a glass of fermented goodness with edible blossoms and ice cubes on a hot summer's day. And we can't think of anything more soothing than a steamy spiced herbal infusion 'mit Schuss' on a frosty autumnal afternoon. 
Rain or shine, The Bacteria Bar is an excellent chance to meet and taste microorganisms in the form of natural sodas, water kefir, ginger beer and kombucha… artfully rounded off with a splash of boozy deliciousness.
Prohibition? Nay. Probiotics? YAY!
Book The Bacteria Bar for your next event, and we guarantee it will be a bubbly, interactive, effervescent experience for everyone!
About The Bacteria Bar
It all started back in 2014, when Alexis took the Edible Alchemy Microbial Circus on tour for the first time in Berlin. The Bacteria Bar made its debut at Lohmühle Berlin with an overambitious 15 different drinks, mainly because Alexis was in love with all of them and couldn't make up her mind. The very first menu starred Snowflake, Harries, Ginger beer and even Yalactic in the form of delicious cream sodas. And we haven't stopped serving since! 
In the meantime, however, we've narrowed down our selection to 3-5 drinks per menu to make it easier for guests to choose from the thousands of possibilities. Today, our ever-evolving, professional microbial bar is stocked with an exciting selection of naturally carbonated beverages.
We forage many of the ingredients from various garden projects and green spaces in and around Berlin. We lovingly ferment all the natural sodas and teas for our drinks in our very own kitchen laboratory and workspace, MOOS in Treptow. Plus, you'll always discover exciting new mixes of fresh and dried flower petals, spices, tree saps and roots in all of our recipes.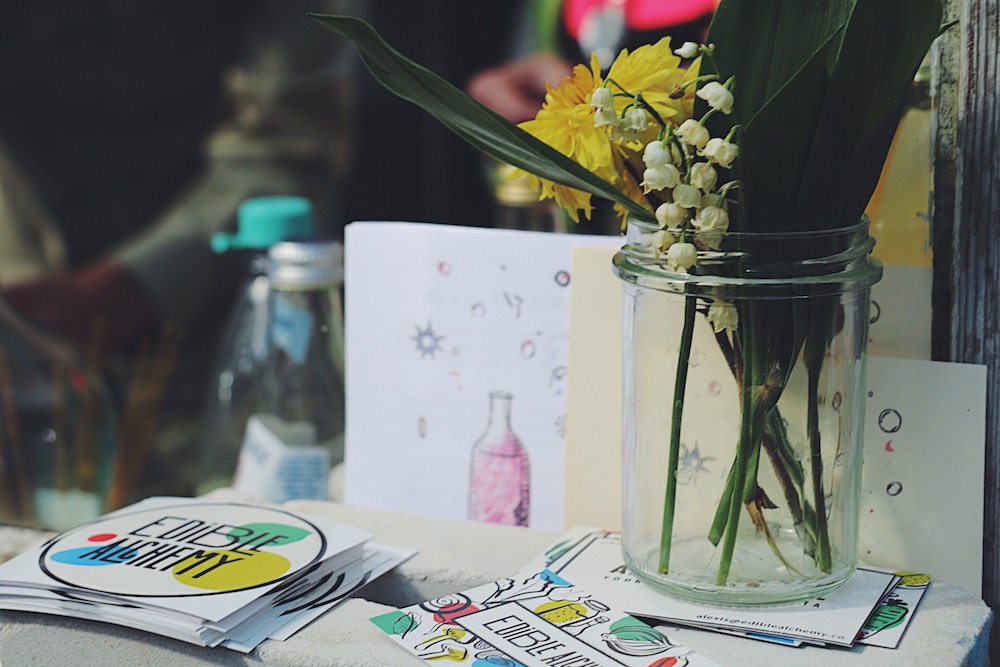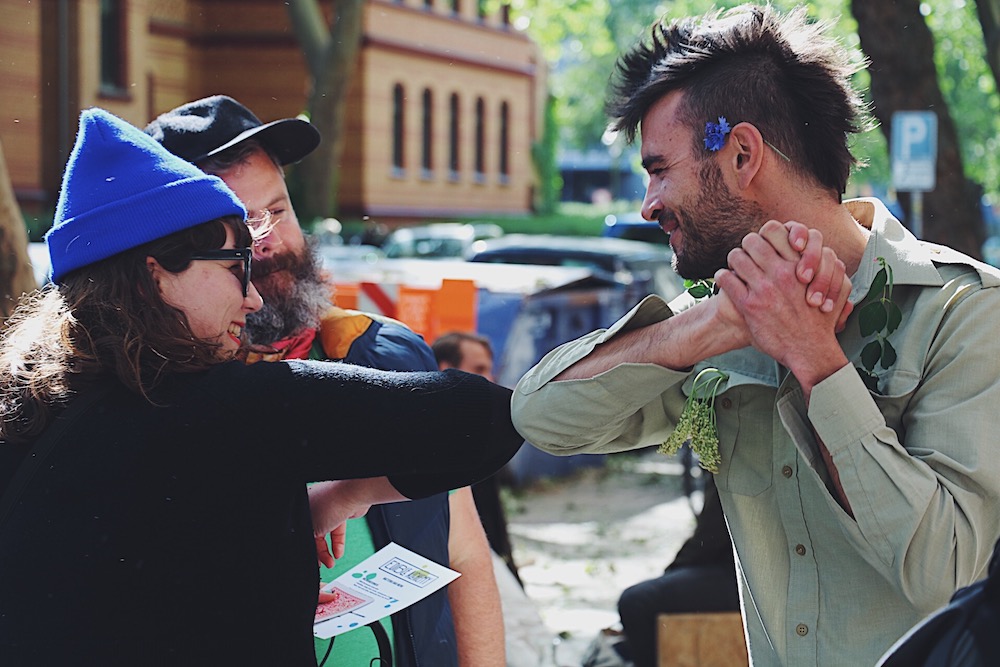 Carefully adapting our mixtures as time progresses to mirror the different seasons, we artfully combine all these natural ingredients to brew one-of-a-kind cocktails using wild yeasts that we harvest from the air around us.

The result?  Some of the most crafty drinks Berlin's bar scene has to offer!
Tickle your tastebuds with the likes of:
HERBAL CHAI
Join us for a wholesome wintry forest walk: wood aven ~ rose petals ~ chamomile ~ roasted dandelion root ~ hawthorn ~ pine cone vodka 
THE LIVING MOSCOW MULE
Discover this tantalising microbiotic twist on one of Berlin's most-loved cocktails: probiotic ginger beer ~ orange verbena ~ cucumber ~ lime ~ vodka
LIQUID BOUQUET
Can't say it with words? Drink it with flowers!: rose ~ calendula ~  butterfly pea flower water kefir ~ cherry blossom gin ~ a dash of elderflower syrup 
Thirsty for more? Ready to retox after your detox? 
Inquire about The Bacteria Bar's menu today!
Side note: We're happy to offer any or all of our drinks in their alcohol-free forms too! #HealthyGut #HappyLiver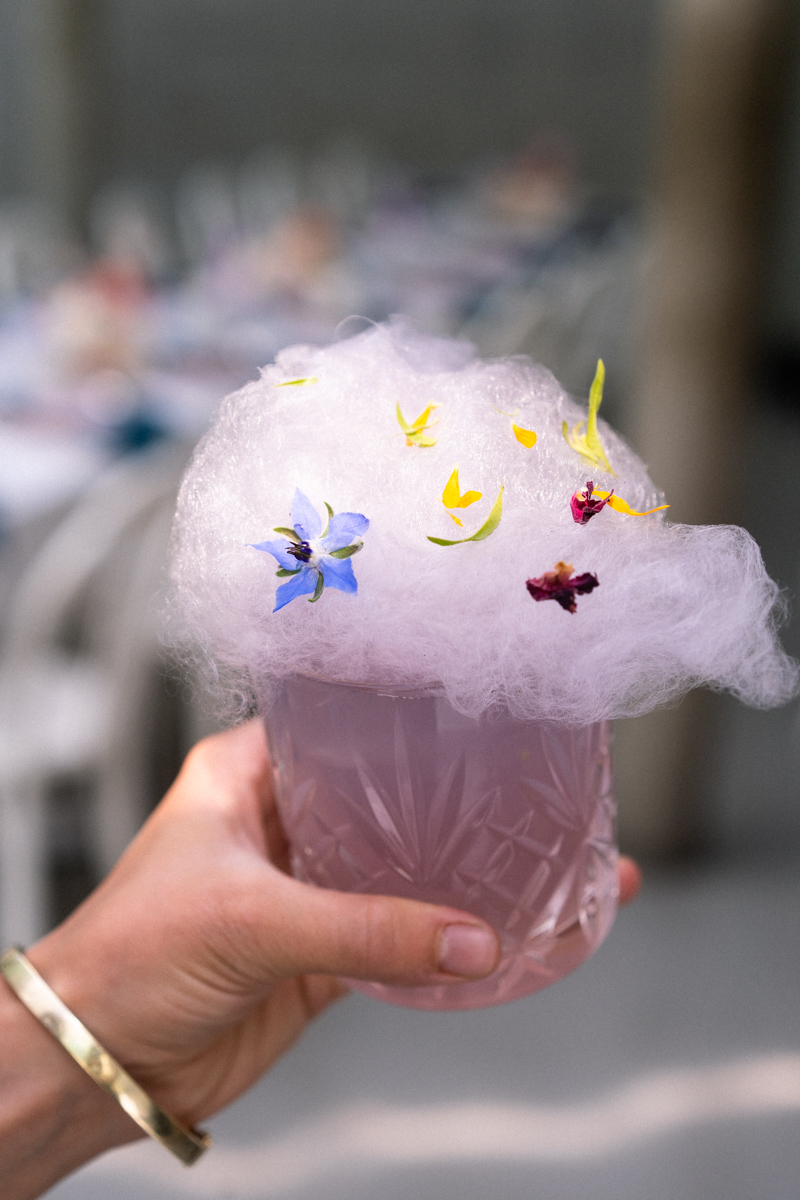 10 Great Reasons to Book The Bacteria Bar
We design a unique menu for every event

We love tailoring our recipes to your taste buds & needs

We go through great lengths to make sure our drinks are also a feast for the eyes

We specialise in fermenting regional and seasonal flavours 

We forage many of the ingredients for our drinks locally

Our nomadic bar is very adaptable, meaning we can serve drinks in pretty much any environment or setting

Our whimsical creations make for excellent conversation starters

Our creativity knows no limits

Edutainment is our middle name

We're one of a kind!
Book The Bacteria Bar for your:
birthday shenanigans • team events • summer parties & wintry get-togethers • weddings • festivals & gigs • art shows & open studios • mindful occasions
…bubbly social gatherings of all forms really!