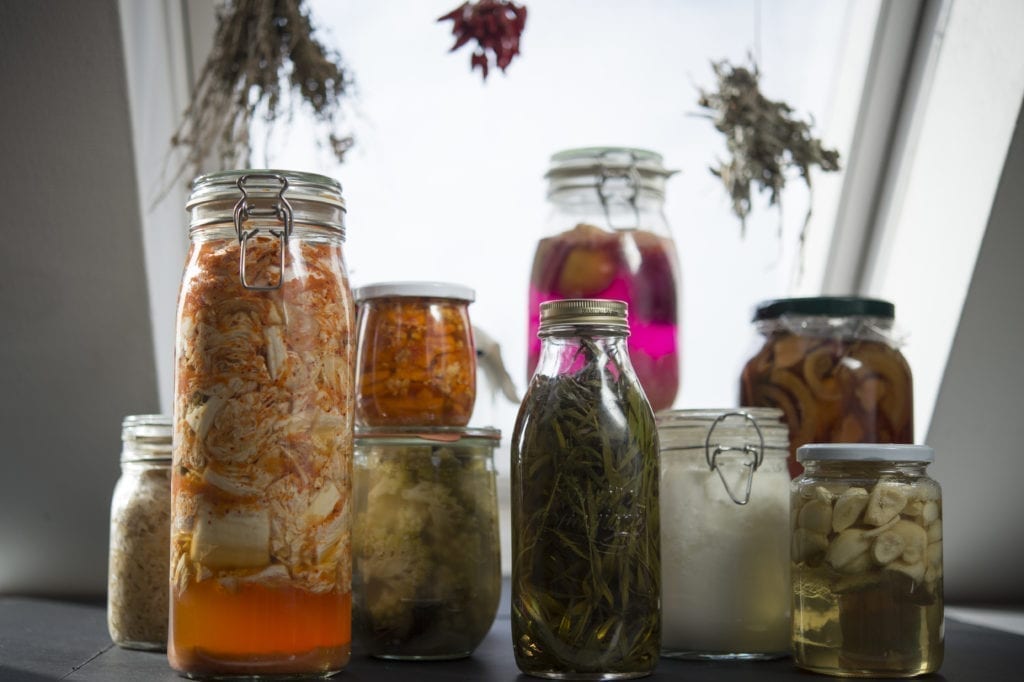 Looking for upcoming Edible Alchemy Workshops and Events? 
Fermentation Allows For Endless Possibilities….
What Edible Alchemy Workshops will cover:
The difference between wild and cultured fermentation
The difference between aerobic and anaerobic fermentation
Gut health and benefits of home-made ferments
Various stories of fermented foods
The process and how-to of topic at hand – of course using our hands to create our very own custom ferment!
You will leave our workshops with:
The knowledge and confidence to go home and get fermenting on the topic covered weather vegetables, fruits, meats, eggs, grains or dairy! Your mind will be opened up to the world of microbiology in simple terms and we will become familiar to our very own micro-biome.
You will leave with a jar of custom-super kraut, or bottle of fizzy self-made soda or container of unique seed cheese that you made that day, in order to look forward to the fermentation process to continue at home.
Booking a Private Workshop or Team Building Workshop 
Depending on where we are, Berlin, Winnipeg or on the move as the 'Mircobial Circus', you can feel free to contact us and book your own private workshop of your choice. ([email protected])
Types of Workshops
Vegetable Fermentation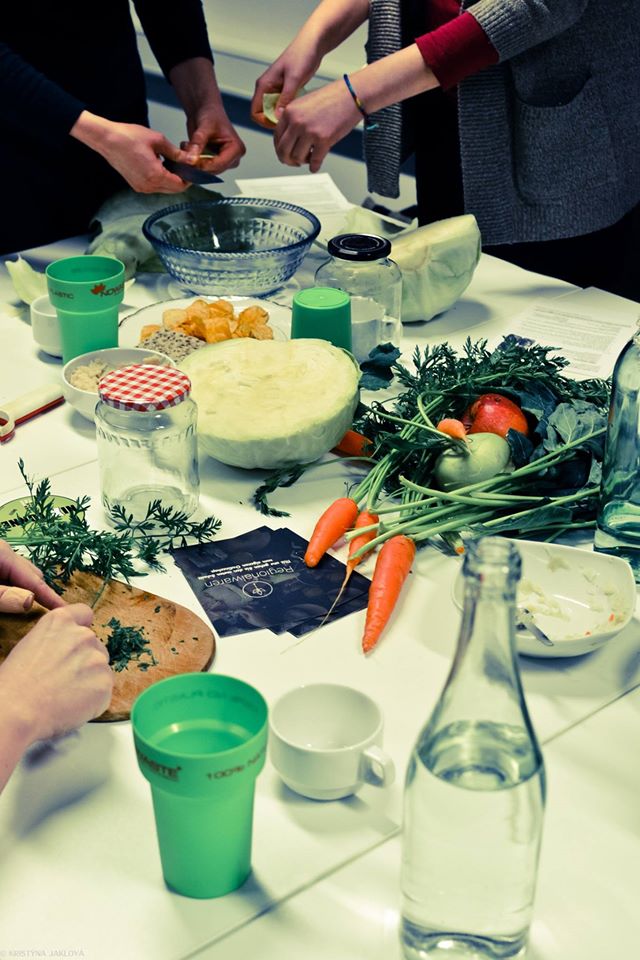 Discover the science and unique flavours of fermented vegetables around the world. From classic sauerkrauts to pickled Asian vegetables to the spicy and tangy flavours of South American cuisine.
Fruit Fermentation
Fruit fermentation can take the form of probiotic vinegar ferments or chutneys, or much much more depending on the fruit availability and surplus. Send in your requests!
Soda-Pops
Using yeasts in the air and starter cultures like water kefir grains or kombucha SCOBYs, participants will learn how to transform their favourite fruits and flavours into fizzy drinks and raw vinegars.
HOT Sauces
Prepare your tastebuds for a spicy adventure. In this workshop things get HOT HOT HOT and we learn how to ferment own own custom hot sauces in traditional as well as fusion techniques.
Vegan Seed and Nuts Cheeses
We will also talk about the importance of soaking, sprouting and fermenting grains, legumes and seeds. Learn our recipe for wholesome, handcrafted cheese and crackers. Take home custom seed-cheeses and dips with new inspirations.
Cultured Dairy (Butter & Yogurt) – Using Whey as a Starter 
In our discussions we will talk about the history of cultured dairy and the many forms it takes around the world. We will taste and work with different milk cultures as well as use the protein dense whey as a starter culture for other perspective ferments.
Fermented Dips, Sauces and Spreads from Around the World 
 Common condiments such as ketchup, mustard, mayonnaise, relish, chutney, hot sauces and salad dressings are loaded with processed sugars and denatured vegetable oils but they don't need to be. Learn how to transform these into probiotic, nutrient dense and flavour-filled additions to any meal.
Sourdough Bread Workshop
Learn what it means to become a yeast catcher! We learn the technique and process of making sour dough bread – why is sour dough special compared to other breads, feel the textures during the bread making process, as well as tasting and making! Take home some 200 year old (+) sour dough starter that was picked up on the Microbial Circus Tour from Iceland!
Herbal Tincture Workshop 
Ever wonder what a tincture was? How to use one? When to use one? In this workshop we learn the basics on herbal tincture making using the Folk Method  of European herbalism. We learn various properties of various herbs, seeds, flowers and roots and how to extract them in the form of a tincture for various uses.
Tempeh Workshop
In this workshop we taste and learn all about the magic of Rhizopus – the mould culture that makes tempeh. Everyone goes home with satisfied tastebuds and a bag of their own tempeh to incubate and make!
Mold Culture Introduction Workshop 
Taste, talk and explore the world of mould cultures such as koji, rhizopus and geotrichum candidum that helps us make miso, sake, tempeh, cheeses and more. Take home your own koji culture to start proliferating some delicious and healthy moulds!
ONLINE COURSES 'The Probiotic Gut Factor' 
Edible Alchemy just launched a new online course full of probiotic recipes, how-to, trick & tips on fermentation! This first course launched is via webinar series and called 'The Probiotic Gut Factor'. Check out the course today, and new modules, videos and content are being added each week! Sign up here.
More! (or see what's on now HERE)
Workshops vary throughout the year depending on season and resources available.
You can customize a team or private workshop to your liking. Have too many cherries? Let's make some cheery chutney or probiotic cherry vinegar. Too many herbs? Let's make some herbal sodas and elixirs!
Custom dining and workshop experiences or fermentation info nights and tours are also available upon request.