The Edible Alchemy Academy: a self-paced approach
Our Academy is your online destination to the world of DIY fermenting. Whatever your fancy – vegetables, fruits, herbs, nuts, grains or dairy – each module is explained with videos, downloadable resources and easy to follow recipes. Welcome to the online world of wholseome microbiology.
Local Workshops in the vibrant Berlin
Our workshops are interactive and informative. Through touch, taste, smell, sight and even sound you will be guided with hands-on methods through the microbial world of fermentation. Our large selection of workshops allows your understanding of fermentation to proliferate and grow. Check our
calendar
to see where a workshop is being held near you. Meet other alchemists who are a part of the Edible Alchemy community and ask Alexis, your Bacteria Barista, your fermentation questions. You will leave with a custom ferment made by your own hands with the supervision of Alexis. Whether it be a super-kraut, fizzy probiotic soda or vegan seed-cheese, you will have the starter and gain the core knowledge to continue the fermentation process at home.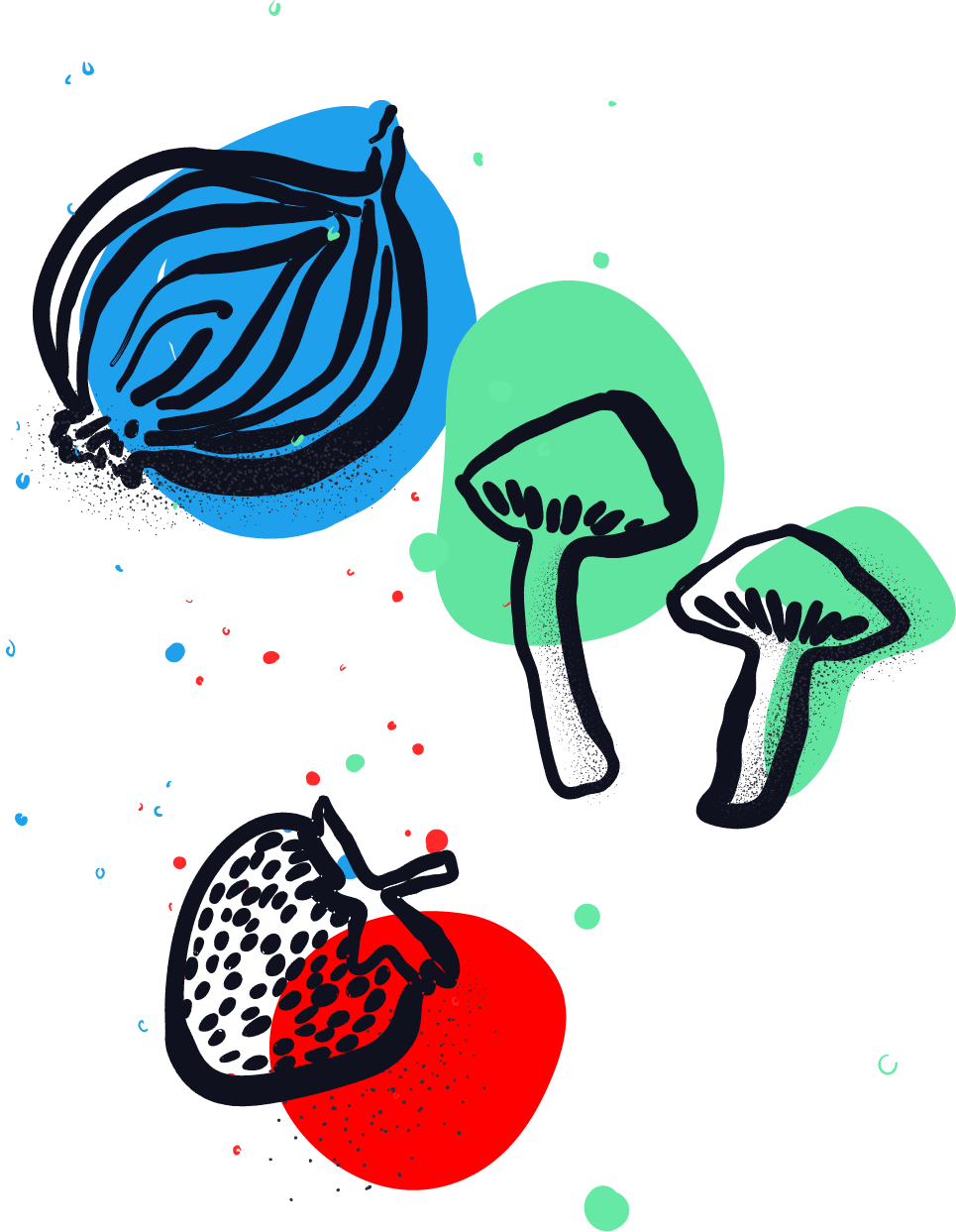 What you will learn/
takeaway
The difference between wild and cultured fermentation
The difference between aerobic and anaerobic fermentation
Gut health and benefits of self-made ferments
Various stories of fermented foods
The hands-on process and your custom-fermented product
Kimchi, Kraut & Pickles
Discover the science and unique flavors of fermented vegetables around the world. From classic sauerkraut and pickled Asian vegetables to the spicy and tangy flavors of South American cuisine. We will go through various vegetable fermentation methods so that your skills are accurate enough to ferment any vegetable!
Yogurt & Cultured Butter
In this workshop you will learn the history of cultured dairy and the many forms it takes around the world. We will taste and work with different milk cultures in order to understand the various forms milk can take. You will discover the health benefits as well as the various ways to use cultured dairy in everyday practices.
Hot Sauce
Prepare your tastebuds for a spicy adventure. In this workshop things get HOT HOT HOT and we learn how to ferment our own custom hot sauces in traditional as well as fusion techniques.
Water Kefir
In this workshop you will learn about the delicious ways to make sodas that are good on our tongues and even better for our bellies. We will go through the process and care of water kefir crystals (also known as Tibicos) to create flavorful, bubbly drinks for the rest of those hot days, or mixing and matching for self-made cocktails. Take home your water kefir crystals to keep up the brewing with your own flavors at home.
Ginger Beer
So maybe you've made kombucha and water kefir before... and you're looking for something a little more exciting, spicy or even intoxicating. Something that gives you a buzz perhaps? Here we learn the natural way through wild and cultured fermentation how to make the original ginger beer. Get ready for some fizzing and popping and take home your own custom sodas.
Sourdough
Learn what it means to become a yeast catcher! In this workshop we learn the technique and process of making sourdough bread from start to finish. We will discover how sourdough compares to store bought breads. We will feel and appreciate the textures of the dough in the process, and taste that fresh difference! Everyone takes home some of Cornelius, our 153+ year old sourdough starter that was picked up on the Microbial Circus Tour 2016 from Iceland and a handcrafted dough!
Vegan Cheeses, Dips & Sauces
We will also talk about the importance of soaking, sprouting and fermenting grains, legumes and seeds. Learn our recipe for wholesome, handcrafted cheese and crackers. Take home custom seed-cheeses and dips with new inspirations.
Kombucha
Through taste, touch, sight, smell and discussion we will explore the fascinating microbiological processes that turns simple tea into something so much more. Everyone will have the chance to make their first kombucha brew and take home their own SCOBY for further brewing and beyond!
Herbal Tinctures
Ever wonder what a tincture was? How to use one? When to use one? In this workshop we learn the basics on herbal tincture making using the Folk Method of European herbalism. We learn the healing properties of various herbs, seeds, flowers and roots and how to extract them in the form of a tincture. Also ask about our herbal bitters & oxymels workshops.
Natural Sodas
Using yeasts in the air and on fruits, flowers and roots you will learn how to transform you favorite common smells and flavors into fizzy drinks. Think: kvass, shrub, wild-fermented sodas from roots, leaves, flowers and tree-waters…
Fruit Fermentation
Fruit fermentation can take the form of probiotic vinegar ferments or chutneys, or much much more depending on the fruit availability and surplus. Send in your requests!
Tempeh
In this workshop we taste and learn all about Rhizopus - the mold culture that makes our nutty tasting tempeh. You will go home with satisfied taste buds and a bag of your own tempeh to incubate at home and watch the wonders of mycelium at work!
Koji & Miso
Taste, talk and explore the world of mold cultures! Here we learn about koji. The mold that helps us make miso & sake and many other delicious Asian delicacies. In this workshop we taste various kinds of miso, learn how the process is done, and mix together our own custom miso to take home and let ripen into an amazing umami taste-explosion!
Fermented Sauces and Dips from around the World
Common condiments such as ketchup, mustard, mayonnaise, relish, chutney, hot sauces and salad dressings are loaded with processed sugars and denatured vegetable oils. But they don't need to be! Learn how to transform your favorite condiments and sauces into probiotic, nutrient dense and flavor-filled additions to any meal. As always, bring your curious taste-buds!
Upcoming Workshops and Events
Workshops vary throughout the year depending on season and resources available.
Want to book a private workshop, consultation or team building workshop?
Customize a team building event or private one-on-one workshop of your choice. Depending on where we are – Berlin or on the move as the 'Microbial Circus' – feel free to contact us and book your own Edible Alchemy experience.
Have too many cherries? Let's make some cherry chutney or probiotic cherry vinegar. Lots of herbs in the garden this year? Can you imagine the most delicious herbal sodas and elixirs?!
Custom dining, workshop experiences or fermentation info sessions and tours are also available upon request.